The power of connectivity and how technology is strengthening the caregiver-client relationship.
The caregiver-client relationship is at the heart of home care services. It involves support, empathy, trust and effective communication. In recent years, assistive technology such as remote health monitoring, wearable devices, communication devices and cognitve apps have emerged as powerful tools that can help strengthen the circle of care relationship, by promoting trust, independence, safety and overall well being for clients, while also supporting the caregivers in their roles.
The World Health Organisation estimates that:
'Globally, more than 2.5 billion people need one or more assistive products. With an ageing global population and a rise in noncommunicable diseases, more than 3.5 billion people will need at least one assistive product by 2050, with many older people needing two or more.'
With the demands and challenges of home caregiving, technology can simplify some of the tasks, to reduce administrative burdens, and improve the overall quality of care provided.
Age technology such as the Acorn tablet and family/carer companion app can strengthen the caregiving, client and family relationship by improving communication, increasing trust within the circle of care, enabling customised care plans, reducing caregiver burnout and promoting independence and wellbeing for the client.
The benefits of our Home Care solution:
Care Notes and Reporting:
The caregiver can document care activities, observations, and client progress through the app. By generating detailed updates and sharing them with family members, the caregiver is ensuring transparency, continuity of care and increasing trust.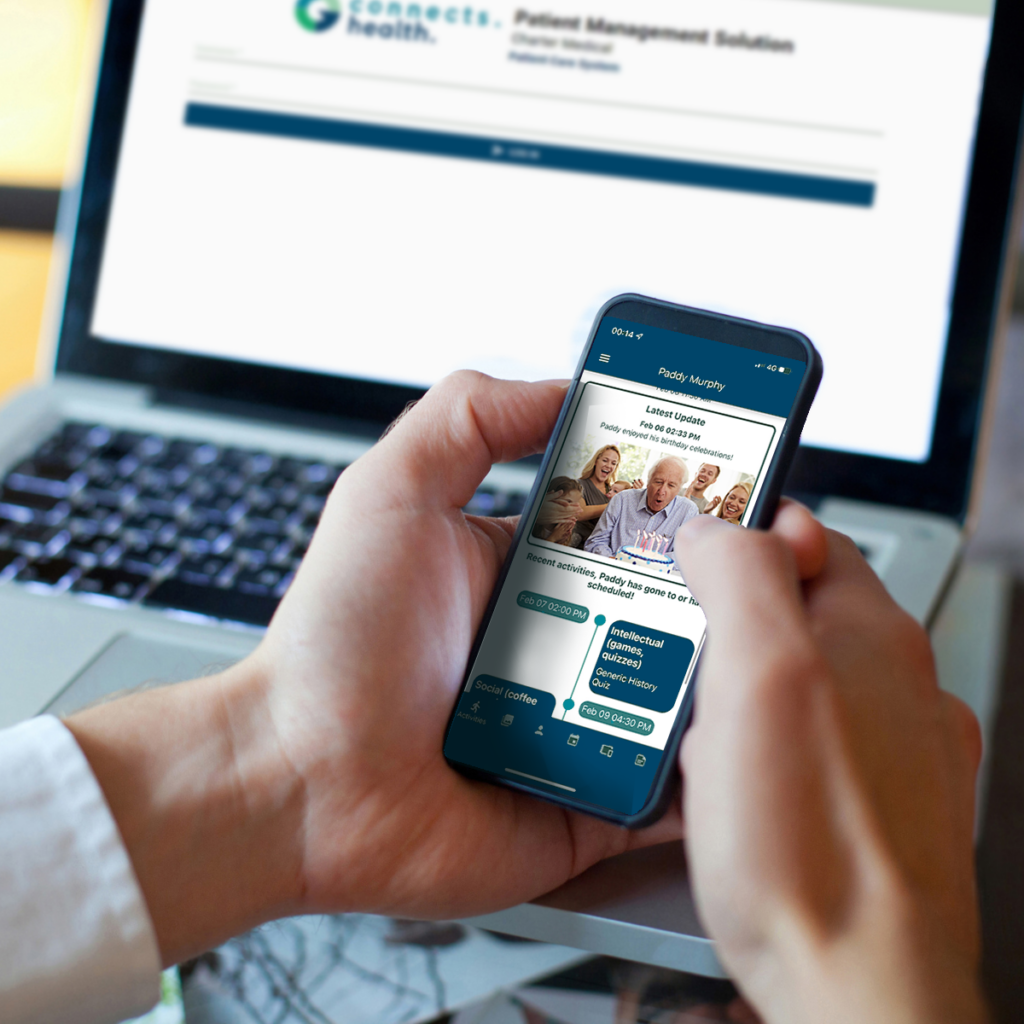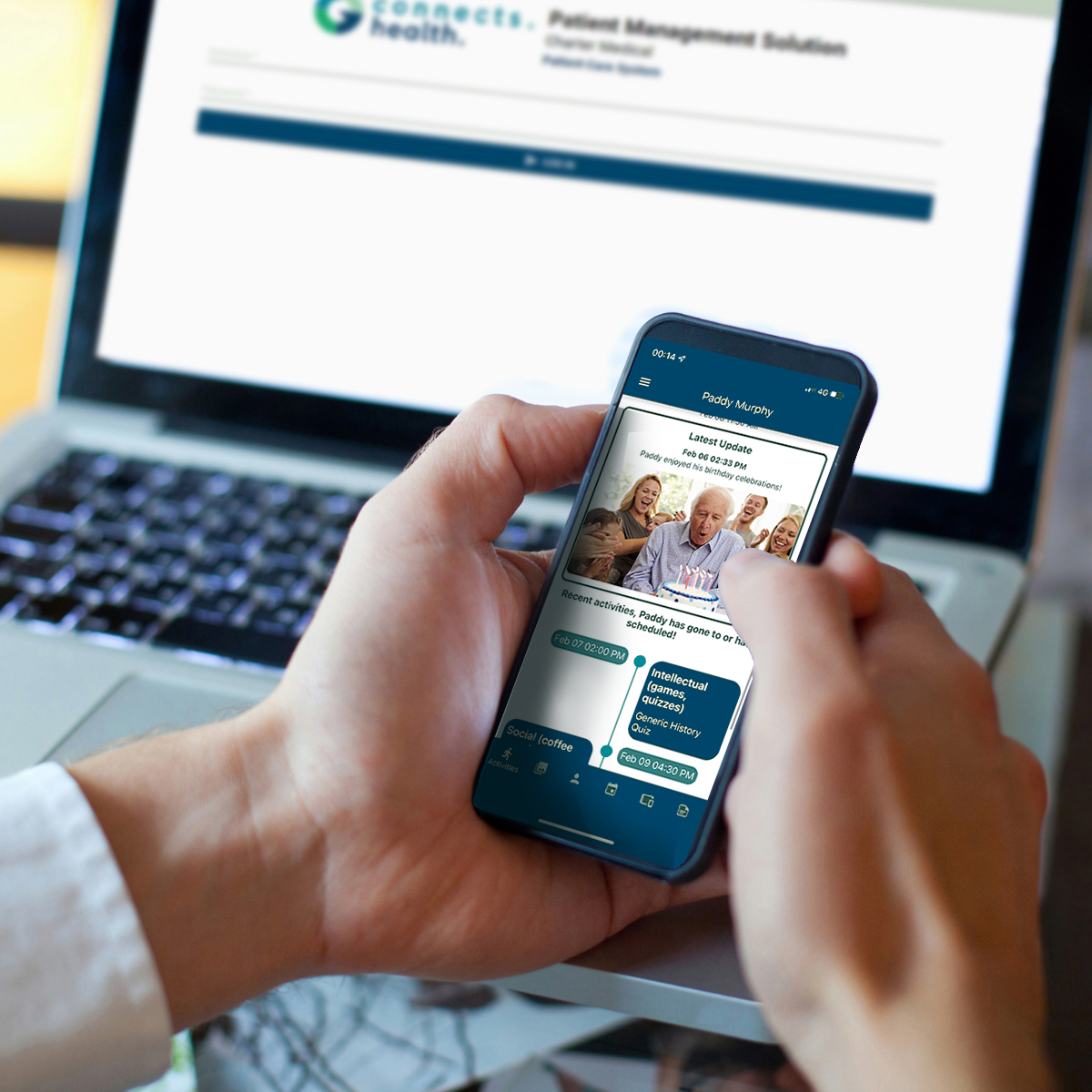 Streamlined Communication and Information Sharing:
The Acorn tablet and App supports secure messaging and video calls, facilitating real-time communication between home carers, clients, and their families. It allows effortless communication within the circle of care. Caregiver and families can share important updates in real-time, ensuring everyone has been kept in the loop. This enhanced communication fosters a supportive and collaborative caregiving environment.
Scheduling and Reminders:
Caregivers can often face high levels of stress and burnout due to the demanding nature of their work. By automating tasks such as medication and appointment reminders. The caregiver can focus on other more important tasks.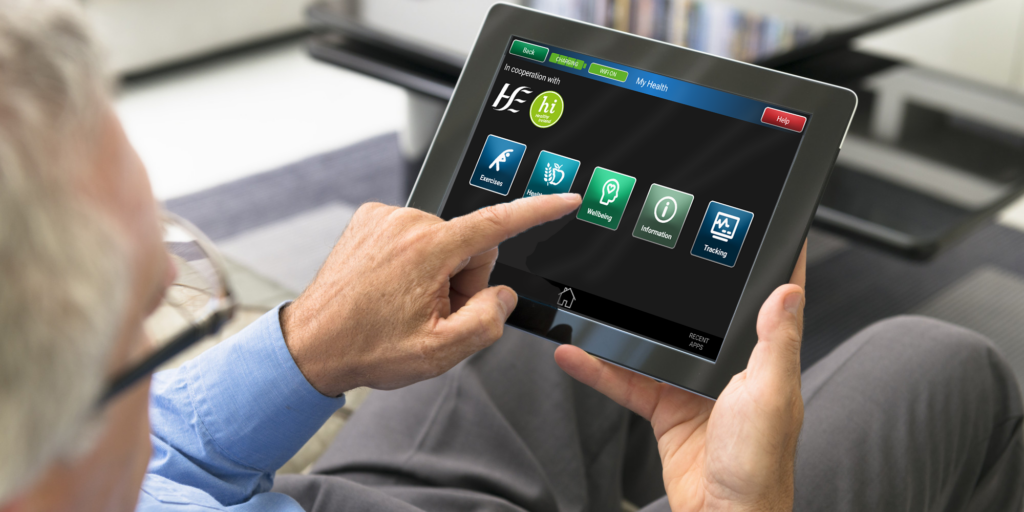 Entertainment and Engagement:
The Acorn Tablet is an age-friendly designed tablet, with a user-friendly interface, making online communication easy, even for the most inexperienced user. It provides a wide range of entertainment options, from cognitive games and puzzles to exercise videos and recipes, which helps combat social isolation, loneliness and boredom and contributes to the older persons overall well-being.
Technology is revolutionising the caregiver-client relationship by improving communication, promoting independence, enhancing safety, customising care plans, reducing caregiver burnout and enabling remote monitoring and support. By integrating these technologies in the Home Care industry we can create stronger and more effective care giver-client relationships.